10 Tips for Email Publishers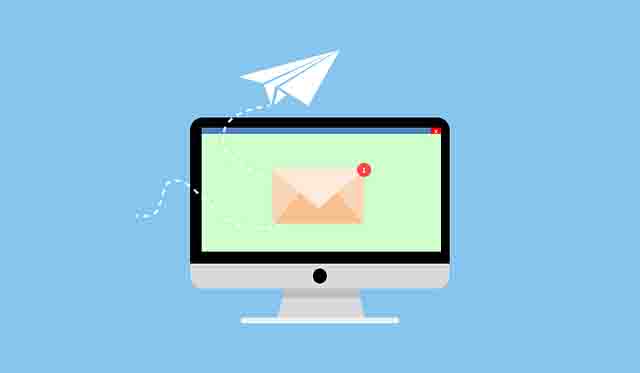 There are a lot of brands and marketers out there who overlook the incredible ROI of email marketing. Over the years, abuse by spammers and deliverability challenges have led many to be skeptical of email and seek other ways to reach their customers.
However, despite the variety of challenges that often face email marketers, email continues to be one of the most effective channels for improving brand awareness and driving leads. In fact, in 2014, nearly 95% of all online shoppers use email, and for every dollar spent on email marketing, advertisers are getting an average return of $44.25. With numbers like that, it's hard to argue that email marketing is dead.
B2B marketing thrives in the direct approach that email marketing affords because it makes the experience much more efficient and effective for the end-user. But the all-important trick for brands is to find a way to distinguish themselves from spammers and establish a trustworthy and professional relationship with their potential customers. To help you do this, we've created this list of ten important email marketing tips that will help you improve your campaigns and increase your clicks and conversions.
1. Optimize Your Emails for Mobile
Mobile device usage is constantly increasing. Every day, users from all over the world are accessing the web via smartphones and tablets and doing everything from playing games to buying products. With so many people using their phones for everyday tasks such as reading their emails, you have to make sure that your email marketing messages are optimized for mobile if you want your campaigns to succeed.
According to some recent surveys, mobile users tend to spend much more per purchase than desktop shoppers. However, more than half of mobile users abandon websites that take more than three seconds to load, and 30% will abandon an order if the checkout process isn't optimized for mobile.
So, having a mobile-optimized experience is one of the most important aspects of a successful email marketing strategy. With 43% of emails being opened on a mobile device, you can guarantee that you're missing out on potential clicks and conversions if your email marketing messages aren't mobile-ready.
2. Offer Deals in Your Emails
Most emails recipients open are offering deals or exclusive sales. These are a great way to get customers in the proverbial door and send them down the sales funnel. Surveys show that special offer emails and websites garner much higher conversions rates than typical newsletters, so if you want your customers to take action and convert, you should give them a reason to do so by offering deals.
Although coupons and special offers have proven to increase user engagement and sales, there are some best practices that you should keep in mind when sending these types of emails. First, you should run some tests to find out what types of deals generate the best return, and make sure you're always segmenting your list so that the deals you send are targeted to specific users. Then, tailor your coupons to your business cycles and introduce a time frame so that you instill a sense of urgency in your customers. Finally, include a sharing mechanism to help expand your reach, either through email forwarding or social networking sites. This way, you're likely to get your offer in front of other potential customers and increase your traffic and sales.
3. Have Post-Purchase Messages
Being able to send personalized follow-up messages to your customers is one of the great advantages of email marketing that other channels don't provide. Once a shopper has made a purchase from you, you should send them a follow-up email thanking them and asking about their experience with your business and the product that they purchased. Post-purchase messages also offer a good opportunity for you to suggest other products and services that may interest your customers and drive them back to your site in the future.
This type of interaction will keep customers engaged with your brand and your products, and remind them why they bought the product in the first place. You can, and should, automate these at strategic intervals in order to make the most of this tactic.
4. Personalize Emails
As they say, you only get one chance at a first impression, and with email marketing, that couldn't be truer. Every day, some people receive hundreds of emails they must sift through, meaning that you only have a few seconds to grab their attention before they move on to the next one. This is why personalization is so important to the success of your campaigns. You should always make sure to target your subject lines to specific users' interests and use their first names in your greeting.
Successful marketing is all about building meaningful relationships with your customers, and email personalization are where you should start. Whether it's a cross recommendation of another product that you offer or a simple personalized greeting, making your emails targeted to each individual customer is a sure way to increase their interest and interaction with your brand and improve the success rate of your email campaigns.
5. Ask for Permission to Send Emails
Email service providers are stepping up their fight against spam and unwarranted emails, and if you don't want to be blacklisted, you need to play by their rules. One of the ways to ensure that your sender score remains in good standing is to send your marketing messages only to recipients who have subscribed to your mailing list. In fact, industry best practices suggest that you only send emails to users who are double opt-in, meaning that they've given you permission to contact them on two separate occasions.
This really cuts back on the volume of useless emails sent to dead leads or unsatisfied customers and will help you keep your sending address whitelisted, making sure that your messages aren't ending up in recipients' spam folders. By sending emails to users who haven't subscribed to your list, you're likely to get flagged as a spammer, which will effectively make the email channel useless for your business.
6. Know How You're Recruiting for the List
Use recruitment forms that work on both mobile platforms and desktop browsers alike, whether one that works well on both or preferably two separate forms. Also, have the means to attract new customers through email lead collection. For email lead collection, it's important to focus your efforts on your target audience and offer them a valuable experience. Nobody wants to sign up for another email list unless they stand to gain something positive from it.
7. Don't Worry Too Much About Background Images
Email design is as important as mobile optimization and adhering to industry best practices. Just as users will delete emails that aren't mobile-ready, they will also ignore them if they take too long to load, and often, large images or graphics are the cause of slow loading speeds.
Large background images significantly bog down the time it takes to load a message in most email clients, which ultimately harms the user experience and your conversion rate. Email clients such as Gmail actually block images automatically and require manual permission to load them, meaning that in most cases, your images won't be seen anyway. A couple of lightweight graphics are fine to include here and there, but you should avoid using large images whenever possible.
8. Avoid Stark Contrast
Another important design aspect to consider is the color scheme and the overall appearance of your message. In general, your marketing messages should be easy to read and clearly convey your message to your customers. To that end, it's important to avoid color schemes that have stark contrasts and are hard on readers' eyes.
White text on a black background, for example, can be a killing blow to any "would have been great" sales emails. No matter how professionally your email is written, this combo is unpleasant to read, is draining on the eyes, and will make customers look away almost instantly. Keep things simple, clean, and easy to read. Avoid stark contrasts and bright fonts at all costs as they tend to send potential customers running in the other direction.
9. Use Web Safe, Standard Fonts
Not only does this make your email easier in the eyes of your customers, but it also ensures that you won't be sending emails that are filled with illegible characters. Stick with classic fonts and don't get carried away with special characters, as many of your recipients won't be able to view them.
10. Add Links to Your Site
This makes customers more likely to visit and take interest in other products, and that's what you are aiming for, right? It's also a good idea to include social share buttons and links to your social media pages to ensure that it's easier for your customers to connect and stay in touch with you on various networks. A solid cross-platform strategy is a key to any successful marketing campaign.
Final Thoughts
Although it's one of the oldest online marketing practices, email marketing continues to be one of the most successful ways to connect with customers, generate leads, and increase overall sales. However, despite the relatively high ROI that email marketing can yield, it's only successful when you adhere to these best practices. Be sure to keep this list in mind for your next email marketing campaign and watch your open rates, clicks, and conversions increase drastically.