4 Simple Tricks for a Better Subject Line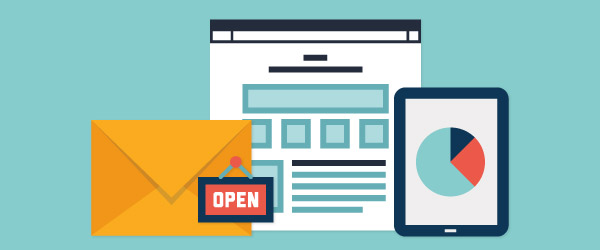 Email open rates hover at about 27% for the entire medium. Yours could be more or less, but one surefire way to increase them is with a great headline or subject line. We've all gotten emails that were DOA (Deleted On Arrival) because the subject line was confusing, irrelevant, or meaningless. A strong, compelling headline can be your only chance to get someone to open an email, take an action, and have a huge impact on your business. We have 4 simple tricks for making your email subject lines more effective:
Be clear on what's inside:
"A 20% off coupon just for you!"
Tell them what the benefit is for them:
"Buy today and get free shipping"
Tell them what you need them to do:
"Confirm your subscription and start learning today!"
Personalize where you can:
"Oliver's birthday treat is here!"
You might have heard the phrase "clickbait" to describe attention-getting headlines for videos and other types of content – because they work. See how this dad reinvented the diaper bag! will certainly tempt you to click, just as it would a lot of people. Watch as this baseball team proves they are true superstars! makes you feel compelled to see what is going to happen.
All these types of headlines work, but remember to be honest: tell your viewers what they are in for and the compelling headline can be the difference between a view and a skip. Similarly, don't tease a 20-second silly dog video and show a two-minute long video on how to safely clip your dog's nails at home. You may get that click, but probably not again.