Email Subscriber Growth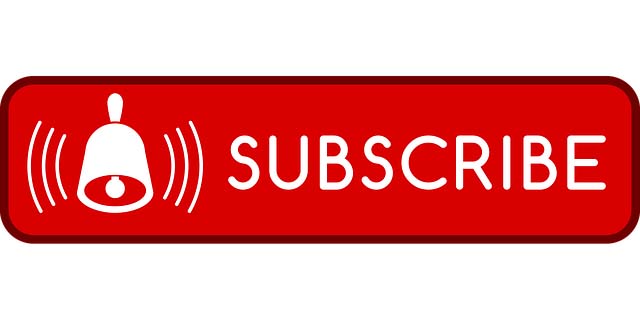 Your email subscribers are important, not only to your overall marketing plan but to your digital plan in particular. Why do you ask? Because they have specifically asked or agreed to receive your information. They are a pre-qualified group of people that already find value in your offering.
Your email subscribers trust your brand and want to keep up to date with your company.
So, how do you effectively grow your email list? With email being the most affordable form of marketing today, it will behoove you to make this a priority.
Here are some suggestions on best practices when looking to grow your email subscribers.
Make the sign up easy. Place your opt-in form on all of your website pages, link to it in social media, and make sure to include it in other modes of marketing. Keep it simple. Asking for a minimum amount of information on the front end will likely increase conversions and sign ups. If you get into too many details you will deter people from following through. Save those questions for the intro or follow up welcome email.
Ask your current followers to help. Create a simple campaign that has your current subscribers sending your information on to their friends. Word of mouth is free and a great form of trusted advertising. People will listen to their friends and spread the word. Use that to your company's advantage.
Use your social channels. The people that follow and connect to you and your company on the various social sites are also a captive audience and have made a choice to follow you. They want to keep up. Give them the option to sign up for marketing emails. Ask them to sign up.
~ IF YOU DON'T ASK THE ANSWER IS ALWAYS NO. ~
Be transparent – set your subscriber's expectations on the front end. Tell them what they should expect from your emails. Letting them know the frequency or content of your overall campaign will help with conversions and reduce fatigue.
It is reported that "people who buy products marketed through email spend 138% more than" those that do not receive email offerings.
There are many levels to any business's marketing campaigns.  It is imperative that you spend the time to build and grow your email subscriber list at every opportunity. By growing a list of people who already trust your brand, they will be more likely to recommend you, support your growth and change, and promote any additional offerings.
By having a group that trusts your offerings (because you have been upfront and set good expectations, and lived up to those expectations) you will see results similar to the statistic above. You will also see more site conversions and click-throughs to your website.  [It is important that your email be mobile optimized and/or friendly, as should your website since the majority of consumers are now only looking at you from a mobile device.]