How To Make Money With Your Email List – Part One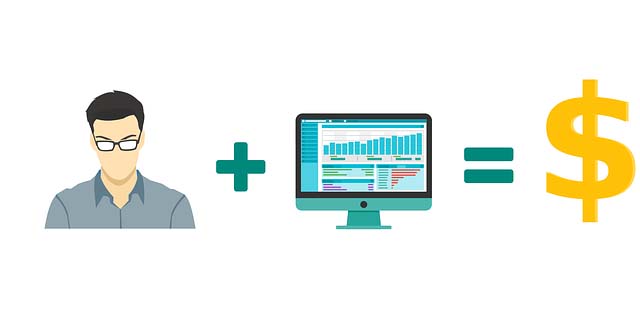 Many entrepreneurs have built successful businesses with email marketing lists alone. Many sell their own products and services, others sell the products and services of third parties, and some do both. In this two-part article, we're going to look at several ways you can use an email list to make money.
Consider these statistics:
For every $1 spent, email marketing generates $38 in ROI. – Campaign Monitor.
When it comes to purchases made as a result of receiving a marketing message, email has the highest conversion rate (66%), when compared to social, direct mail and more. – DMA
Email marketing has one huge advantage over other forms of marketing: you can engage with new, existing and your most-loyal customers all at once. You can also engage with each type separately.
Targeted advertising takes the ability to engage with various customer types one step further. You can target your customers in subgroups and/or individually.
Getting Started
Making money with your email list requires these five essential ingredients:
Selecting a strong niche.
Delivering strong, valuable content and/or products or services.
Having a list of engaged subscribers.
Using one or more monetization methods.
Consistent email list maintenance.
There are important considerations and methods for each of these main factors. I will cover each within this article. I will provide links to other articles which contain related, detailed information on specific subtopics you will need to know to understand the entire picture.
Let's begin…
1. Selecting a Strong Niche
The niche or topic of your email list is of prime consideration. If you are a company selling goods or services, naturally your niche will lean toward that. Otherwise, your email marketing will center on a particular niche.
Many people have built successful email lists from a topic or niche they are passionate about. If you have advanced or expert knowledge in a subject, this gives you a great advantage.
Whether your email list centers on products or services, or around a particular niche – to succeed with your email list you need to understand your readers.
What concerns do your readers have? What are their problems? What solutions can help them? What do they want to know? What are they most interested in? What are they passionate about? What language and terms do they use? (This is essential to know what words and phrases prospects use to search for solutions in search engines)
If you can address all of your reader's primary concerns and do it well – you have the main ingredient to succeed in keeping subscribers engaged.
Ultimately, to endear readers to you – you need to position yourself as the go-to expert on the subject. At the very least, you'll be the person people can depend on for quality answers and information that they need.
The main takeaway here is this: Whatever niche you decide to build your email list around – you need to know the niche and know it well.
2. Delivering Valuable Content
Readers open your emails to gain the information they want or need. Subscribers don't sign up based on your agenda. They subscribe for their benefit. Never forget that they are coming from a place of: "What's in it for me?"
Everyone's inboxes are filling up with unwanted emails from businesses trying to sell them something. People are fed up with unwanted emails. It's harder than ever to get someone to open an email.
Your readers don't want to be sold to. But they do want to buy. They'll be happy to buy from you at the right time. So, base your emails less on "hard" selling and base them more on helping your readers (and often that does include "soft" selling).
However, first, you must gain their respect and trust. The way you do that is to provide value to them first before asking for the sale. In other words, you have to "court" them a while before making your "big move."
To satisfy your readers, you need to provide them with useful, helpful and valuable content. Provide them with content and information that they want. If you consistently provide them with value, you can count on them to continuously open your emails and take action.
One step you can take to earn your reader's trust is to create a relationship with them. Don't represent yourself as a company in your emails. They need to know the emails are coming from a living and breathing person. Someone they can identify with. Someone they can reach out to for answers. Someone accessible.
The main takeaways here are: 
— You're going to need to give away a ton of value-free at first.
— Upon gaining your reader's trust and respect, you'll be able to ask for the sale.
— Once your subscribers are actively engaged, you can also offer them third-party products and services – all of which will help or serve your subscribers.
3. Building Your Email List3. Building Your Email List
Building an active email list of engaged subscribers is paramount to success. Properly building an email list is an article in itself. Here is a link to an article where I explain the right way to go about building an email list from scratch.
Caution:
One approach to building an email list you should avoid is to purchase email lists from third parties. That's a bad idea. Don't forget this time-proven sales adage: "People buy from people they like and trust." When you purchase names on an email list, the people on the list don't know you. Why would they trust you or want to buy from you?
You want subscribers that are on your list because they chose to. These subscribers want the information you provide them. They're active.
Lead Magnets
One key ingredient to gaining subscribers is to entice them with free information or gifts. We call this a "lead magnet."
Nowadays, most people won't give away their email addresses without getting something in return. The most popular giveaways are: e-books, checklists, guides, cheat sheets, videos, webinars and templates, just to name a few.
Whatever you give away, your "lead magnet" has to be something of significant value. Competition is strong, so you will need a strong offer to stand out and entice prospects.
It's worth repeating that you need to position yourself as the go-to expert in your niche or field. Do you need to be the "all-knowing guru?" No, you don't.
Most of the time, basic information is what people need. All you need to do is provide people with useful information that helps them solve their problems. Simply providing consistent and helpful answers will cause people to regard you as the "expert."
Creating a List of Engaged Subscribers
To succeed in email marketing, one key ingredient is the quality of your subscribers – not the quantity. I repeat, you need quality subscribers.
A quality subscriber is an engaged one. They open your emails and take action. They click links. They like or share your content. They download your giveaways. They make purchases.
If you sell products, you want subscribers who have "buying intent." Many people want to "kick the tires" first. It takes time to earn their confidence and trust. Once people trust you, your subscribers will be happy to get your offers and to buy from you.
For more information on what defines an ideal subscriber, plus…how to attract subscribers and keep them engaged — read here.
Coming Up Next…
In part-two of "How To Make Money With Your Email List" — We'll look at the final two necessary ingredients for earning revenue through email marketing.