Reengagement Strategies for Email Marketers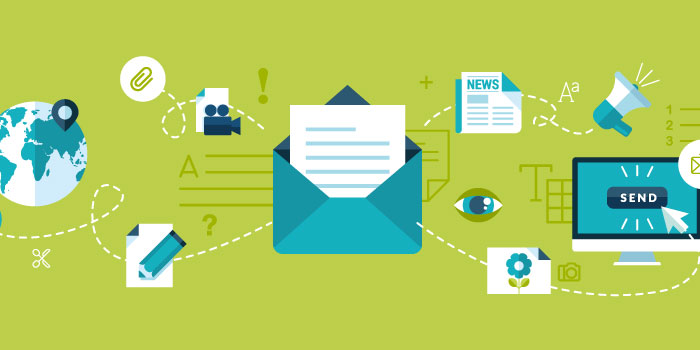 Building and maintaining reliable relationships with each of your clients can be one of the best strategies for ensuring customer satisfaction and retention. The challenge, though, comes in scaling your strategies to efficiently connect with many customers on a personal level.
Enter email.
Sending and reading email is the most popular online activity with 94% of Internet users regularly sifting through their inboxes. Having an email address is commonplace and with 75% of adults saying it's their preferred method for receiving marketing messages, email is posed to be the perfect solution for customer re-engagement woes.
The hidden value in exercising regular customer re-engagement strategies is the impact it can have on your list health. If your subscriber doesn't click on a re-engagement campaign, you can consider cleansing them from your list. And, because nearly half of all list subscribers are inactive, you can easily improve your deliverability rates and list performance by 3-5% instantly when you remove subscribers who have not engaged in more than a year.
Use these ideas to incorporate re-engagement strategies into your email marketing campaigns:
Triggered messages
Timing is everything and this fact has no exception in email marketing. Triggered messages allow you to connect with your subscribers based on a timeframe or action that has occurred. Incorporating triggered messages into your email strategies can create conversation at strategic moments in the relationship with your customer — offering a more personalized experience and strengthening your connection.
A common triggered message, for example, is the "we miss you" email. When a subscriber hasn't opened or clicked through on marketing messages in several months, a more personal and conversational "we miss you" message is triggered. If the subscriber engages, you've strengthened that relationship and renewed their interest in your brand. You've also confirmed that the subscriber should stay on your list — ultimately increasing that customer's lifetime value.
Update requests
Your list is only as valuable as the data it includes. Outdated contact information and inactive addresses will not only ensure you don't reach specific customers, they can also trigger IPs to filter your messages making it extremely difficult to reach the inbox. One solution is to simply ask your subscribers to update their contact information. In the process, you'll receive more valuable data from your most-engaged subscribers. Some may update subscription preferences, changes lists, etc too. Others may only confirm their interest. Regardless, the end result is that you've effectively engaged your subscribers and have a fresh, healthy list for your next marketing distribution.
Offers
Targeted email offers are an especially popular re-engagement strategy among online stores. Providing a click incentive such as a 25% off coupon or secret sale is an incredibly effective way to increase click-through rates and confirm interest. But what if a discount won't work with your business or hobby? Popular newsletters and blogs distribute valuable information daily, but 25% off of priceless content isn't a very motivating CTA. Standalone email offers are the solution.
Using detailed audience insights and response-based targeting, standalone offers are personalized to each subscriber — squeezing the highest possible engagement from your list. When a subscriber clicks the offer, the value of their engagement is noted and they can continue to be targeted with content that fits their interests in future messaging. Advertisers actively seek the opportunity to reach these very specific subscribers which makes it possible for publishers to not only use the offers for re-engagement purposes but also make money from the ad placements and distribution.