Unsubscribe and List Cleaning Best Practices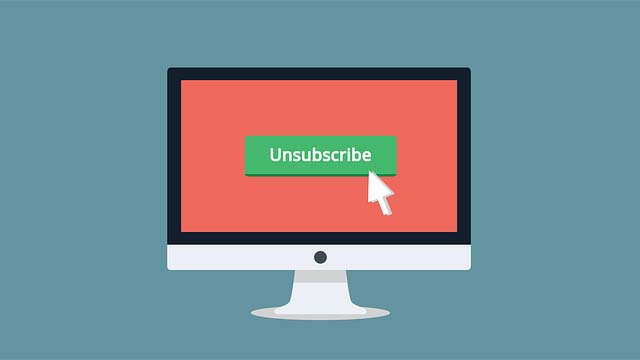 Users are receiving more emails than ever these days. If you want your emails to reach them, there are things to keep in mind. Not only do you need to follow CAN-SPAM guidelines for unsubscribe links, but you should only be mailed to users who want to receive your mail. Mailing to users who don't want it hurts your list quality and reputation. Here are some things to keep in mind when it comes to unsubscribes and list cleaning:
Ensure you're following unsubscribe guidelines.
Opt-out links must include a clearly visible, text-based link that allows recipients to opt-out of receiving emails. Use the words "opt-out" or "unsubscribe" to make it clear to a user how they can unsubscribe. The unsubscribe link must only require a user to visit a single webpage or send an opt-out email directly to you to unsubscribe.
CAN-SPAM specifies that the user needs to only provide their email address to unsubscribe. That means you can't require a CAPTCHA, request that a user answer why they are unsubscribing or ask for any other information to allow them to unsubscribe. Additional guidelines require that:
The opt-out link must be kept active for a minimum of 30 days after you send your email.
After the user unsubscribes, you can choose to ask them why. But make this optional, not a requirement.
You should show a confirmation webpage after the user unsubscribes. It could offer the user a chance to re-subscribe to the list if they unsubscribed by accident, and confirm to the user that you won't mail to them anymore.
Don't email users a confirmation of the unsubscribe. Once a user requests to unsubscribe, they don't want to receive any more email from you.
Honor the opt-out request as soon as possible.
CAN-SPAM requires that they be removed within 10 business days.
Clean up your subscriber list.
When you mail to bad users, it can reflect poorly on your reputation and cause damage to your IPs. Mailing to users who have been inactive for long periods of time, invalid email addresses or users who have already opted out can prevent your mail from reaching a user's inbox.
Consider using a list cleaning or hygiene service to help you clean your list. Those services can catch invalid email addresses that contain typos or syntax problems.
Segment your list into active and inactive users.
Send a re-engagement email to recently inactive users. Encourage users to change their email frequency preferences or simply ask if they're still interested in continuing to receive emails.
If users respond, move them to your active list.
If you don't get a response, remove those users.
Perform this re-engagement process regularly. Re-engaging and then removing inactive users will only help your list performance in the long run.
Following these practices will keep you in compliance with CAN-SPAM and result in a better list performance over the long run. Quality is more important than quantity when it comes to email subscribers.