If Lead Generation Was a Big Game Hunt, You'd Be Dead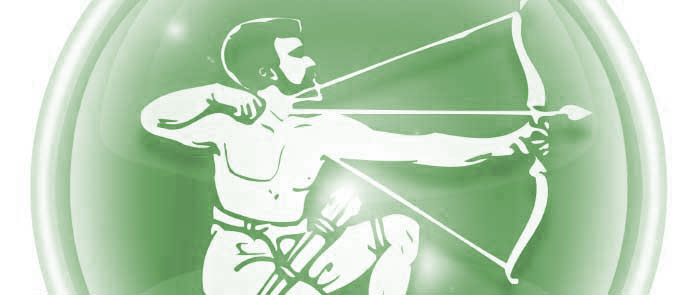 Generating quality leads is like tracking a big game. You have to find the perfect hunting site, stalk your prey, and move in for the kill. But while most big game hunters enjoy the thrill of the hunt, affiliate marketers know tracking new leads is all about survival. Similar to hunting big game, tracking down quality leads isn't for the meek, weak, or lazy. It requires an aggressive approach, a willingness to laugh in the face of rejection, and the ability to view every person as possible prey. It also requires some common sense. If you are off your game when it comes to finding quality leads, here are six possible reasons why.
1. You're not part of the "In Crowd." To stay up-to-date on the latest equipment, technology, and hunting sites, wild game chasers follow their industry's news, and so should you. Social and mobile are where it's at. If your efforts in these areas are lacking, chances are your leads are, too.
2. You don't move in for the kill. That first click only signals that you've attracted possible prey. You have to continue stalking that lead throughout the process. What you want is the kill, or in this case, the conversion. Develop an interest-to-conversion strategy ASAP.
3. You miss the target. In other words, you waste enormous amounts of time and effort chasing leads that aren't a good fit for the products and services you are promoting. Big game hunters know what they are looking for before they head into the wild, and you should, too. Quality lead generation is all about targeting the right customers.
4. You don't strategy test. Over time and with experience, game hunters develop strategies for hunting, tracking and killing specific animals. They test these strategies over and over to figure out which ones work best. Likewise, you must test your strategies for attracting quality leads. If you implement too many changes at once, you have no way to determine which changes actually generated good leads. Test one strategy at a time to see what works and what doesn't. When you find something promising, stick with it.
5. You wear a cheap suit. I have no idea how this relates to big game hunters, but online shoppers want a convenient and clutter-free shopping experience on a site that's nice to look at, but they also want quality. If your site has low-quality images, too many ads, spelling and grammar errors, or confusing navigation, you just spent time and money finding leads for your competition because that is where customers will click next. Anything less than perfect leaves the impression that you are not running a professional – or reputable – business.
6. You are outdated. Serious game hunters don't hunt with outdated equipment, and you shouldn't hunt with outdated content (or a cheap suit). Fresh and relevant content attracts visitors.
Lead generation may not be as adventurous, exciting, or dangerous as hunting wild animals. But if you want to prolong the life of your business, it's time to take the hunt seriously.