Lessons Learned From Black Friday and Cyber Monday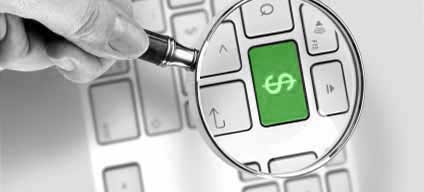 Unless you live under a rock, you are keenly aware that both brick-and-mortar and online merchants begin pushing for the arrival of the fat man and his reindeer while most of us are still sweltering in the summer heat. It's a subtle barrage at first, but by the time the first leaf flutters toward the ground the holiday shopping season is in full swing. The weeks between October and January hold the biggest earning potential for retailers of all shapes, sizes, and platforms. If you don't have a money-making plan in place for Black Friday and Cyber Monday, you are way behind your competition. Following these three tips could mean the difference between finding cash or coal in your stocking this season.
Pay Attention. If it isn't already, your e-mail Inbox should start filling up with messages from your program merchants. Open and read all of these messages. They are full of big Black Friday/Cyber Monday deals that you will want to be a part of. Some will even have "affiliate exclusive deals."' Take advantage of as many of these offerings as possible. Next, keep your eyes on your search traffic in the days leading up to the Grand Poobah of holiday shopping events. If you pay close attention to and think critically about the data, you will uncover information that will help you tailor your content toward specific shoppers. Also, revisit your keywords for SEO. Make sure they hit your target as precisely as Santa's rear hits your chimney.
Plan Ahead. In a recent Google study about shopping behaviors, 51% of respondents said they would conduct research online but make the purchase in-store. Your goal is to figure out a way to convert those brick-and-mortar sales into online purchases through your website. When you know what deals you want to run, get them scheduled so that they go live as soon as the merchants activate the links. If you wait for the day of, you will find yourself scrambling to get it all done. You run the risk of running into technical problems and compromising the quality of your promotions (typos, bad links, and misinformation). Your goal is to have everything ready so you can sit back and gorge on Thanksgiving leftovers. Also, research typical shopping behaviors and use that data to customize your deals to generate more traffic. For example, on Black Friday men usually shop at night, and the biggest shopping hours on Cyber Monday are before and after standard work hours. Lastly, have a way to collect, organize and analyze all of the new customer information you will receive during this time. This is a great list-building opportunity. Stay on top of it now so you are set to go when it's time to promote after-holiday sales.
Promote. Once you have your plan in place, begin promoting your deals on your website, Facebook, Twitter, and any other online venues that you use before the big weekend. Consider writing a "teaser" copy that will pique curiosity and get people excited to shop with you. Consider offering Daily Deals (the current trend), free shipping (soon to be the industry standard), and a lenient return policy. You might take a bit of pain at the outset, but you will also build trust and a solid reputation for outstanding customer service. Make sure your deals are a good value not just in price, but in assuring shoppers that you found them the perfect gift for their loved one.
Keep in mind that the holiday shopping season churns in high gear until January. According to the Google survey, 31% of respondents said they would do their research early but make their purchases in early-to-mid December. Paying attention, planning ahead, and promoting like crazy will make sure you are dashing through the snow … all the way to the bank.