How Social Can Grow Your Email List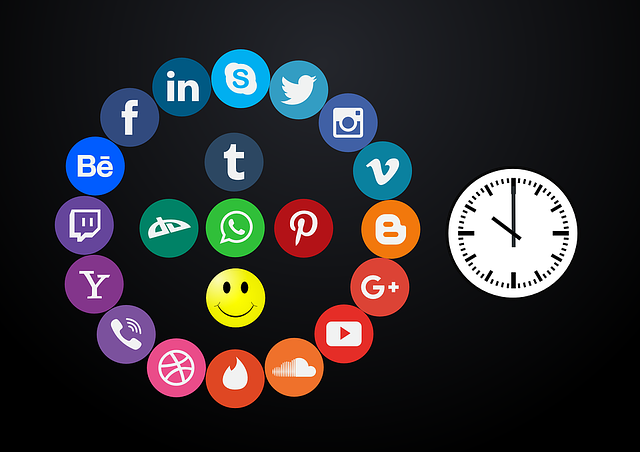 How many social media sites do you visit in a day? In an hour?
Of the American population, 76% own at least one social media account. Three out of four Americans are interacting within the social sphere regularly.  This number has tripled in the past nine years.  It is no wonder there has been so much attention given to the monetization of social media advertising.
With more than 100 social media outlets, there are many ways to be "social" in today's world without having personal contact.  That being said, there are some sites that are considered major players and should be part of your marketing plan. [Remember that not all sites are appropriate for your business model. Knowing your company's demographic and that of various social networks is the first step when looking to add a social side to your marketing plan.]
Social media sites, like relevant and targeted email marketing, can be a gold mine of information. Users trust the pages or companies that they 'follow' online because they chose them. Placing your business in the throngs of 'trusted advisors' among the online social world is a great addition to your more traditional marketing.
The largest player in the social game is still Facebook, which currently has over 1.55 Billion active monthly users. Facebook allows each business to set up its page and populate it as you would your own personal feed. One of the powerful things about Facebook is that the platform allows you to solicit information from your followers. Traditionally this has been a simple call to action button or post that requires an email address to sign up for a course or white paper.  But over the past few years Facebook has gotten into the direct and targeted advertising segment. Companies can set up campaigns on the world's most popular site and direct them to various groups of users – current friends and followers, friends of followers, and/or non-followers.
Twitter is also a great place to capture mobile users and gather their interest. With 88% of Twitter users accessing their accounts via a mobile device, this is a great place to offer a free subscription trial or an ebook. Linking the offer to your website or landing page that requires an email address in exchange for your free product is an effective way to garner additional emails for your growing subscriber list.
Based on desired demographics, LinkedIn is an extremely trusted site and the leader in professional networking. Being one of the 'big kids' of the social sphere (starting in 2002 makes the network a whopping 14 years old!).  It targets the professional business person or those looking to enter the formal workforce. With 347 million registered users, most college students and/or graduates, it is a respected outlet for professional marketing and advertising.
Marketing is an ever-changing world, and all good firms need to adjust and modify their plans to work best for them. With social media captivating mobile and desktop users at all hours of the day, it is safe to say that it is an effective platform for most companies.  Setting up pages or accounts on social platforms that adhere to your company's demographics is worth the time and upkeep.