White Hat Link Building for Modern Web Cowpokes!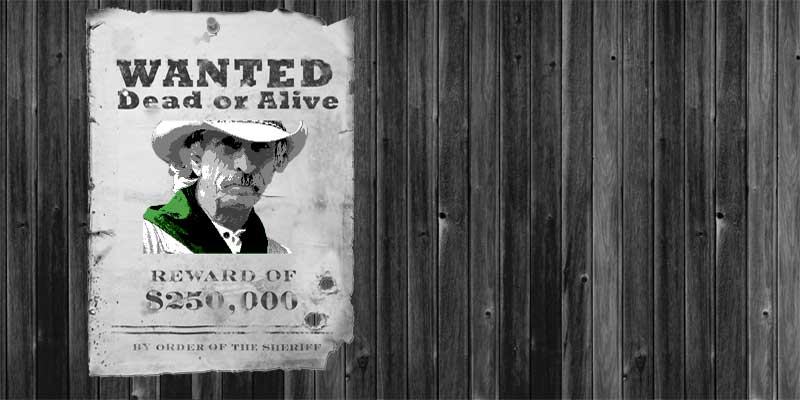 Howdy Partner! Are you feeling Google-ly eyed from racking your brain trying to figure out what to do about getting Google-ized by all the recent algorithm changes? Are you wondering if link building even still matters? Will it get your site penalized? Let's take a deeper look …
This Town Is Big Enough For Both of Us
Google's Sheriff (I pun), Matt Cutts has stated in an interview that "link building is not illegal." So your site isn't going to end up in the pokey. However, Cutts also states that "there is a way to do it right." Their philosophy is that you create something compelling and the audience will create those links as a result. The bad guys (Black Hats) do it backward. That is, create the links first before the audience is there doing so. Build black hat links and you'll end up on Google's "Not Wanted" poster, meaning that your site will be deeply buried in the search results and rendered invisible.
Being "Wanted" is a Good Thing on the Web
It's about creating things that appeal to people. Creating social connections. If you build a good website that people love and spread the word about, link building comes naturally. In other words, real quality makes you relevant. It doesn't take a massive amount of links; it takes the right ones.
Some Other Things You Can Do
- Get authority figures to do guest posts on your site or blog. Not only do you gain from their audience and the linking therein, but these authors are likely to reference or promote their post on your site, and that sends traffic and an audience to your site.
- Clean up your site's broken links. If you have broken links on your site, assign a redirect to send those links to a new page. That way, you do not lose any value that those links may have attained in the past, by keeping them active.
- If applicable, do regular interviews with people related to your industry or business. This almost always creates high-value content for your audience, as well as, expands your audience.
- Creating content on YouTube, Slideshare and Pinterest (+ more). You can associate this content with long-tail keywords and promote them through social media and other off-site methods.
- Work it on Google+. It helps to play with the home team. Having your posts shared within Google's network is likely to give those links high value. So blog on Google+ and build your followers there. Longer posts (for now) seem to have increased value. Build relationships by reading and linking to others' posts.
Moseying Along
Google seems to be keeping an eye on links that are "the cart before the horse," that is, those links built before the real audience is there. As you hear repeatedly these days it's: "Quality Content and Value." If you deliver those two things, they will foster natural content sharing and organic link building. That is White Hat link building. It's still legal.