6 New Year's Marketing Resolutions for 2014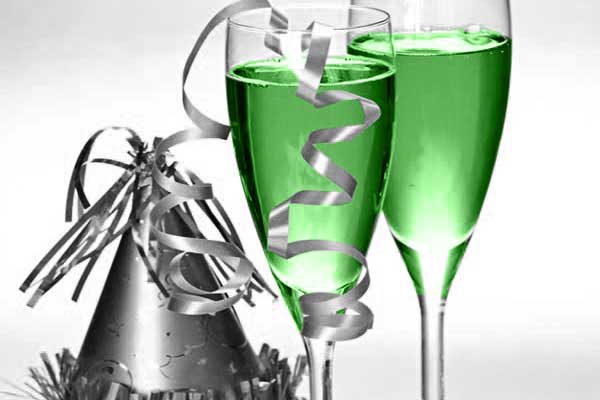 The past year saw several changes that affected Internet marketing. The continual growth of mobile and social media, to the shift towards "me-commerce," to changes in search engine algorithms focusing on content over SEO, and more; all meant marketers had to change tactics in 2013. If you haven't already made changes to your marketing tactics, here are some marketing resolutions for getting those changes implemented as part of your strategy for 2014.
Let's review 6 areas of focus for improving your marketing in 2014.
1. Segment Your Email Subscribers
Better target your emails to the right readers. Don't send emails aimed at new customers to existing customers. There is typically both a "needs" and "knowledge" gap between the two. Targeting the specific needs of different customer segments will result in happier and more satisfied customers overall. As we enter the age of "me-commerce," personalization for the consumer to "make it relevant to me" will be a key factor, if not an expected standard.
2. Improve Your Calls To Action
It's time to ditch the generic "submit" and "click here" button messages for real messages addressed to the user. Make it personal and about "them." Better to use words such as: " You, Your, Get, My, I" and any other 'personal' terms in a phrase that will speak directly to the customer/prospect and their specific wants and needs. For example, a phrase such as: "Send Me My Free … (whatever it is)" is so much more personal and better targeted than: "Click to Download." Instead of "Submit" on a form button, try "Boost My Sales" or similar approaches to whatever they are completing a form to get information or assistance with. Make your message refer to what the prospect is seeking.
3. Amplify Your Social Media
If you are not already embracing social media, now is the time to start. If you already use social media, it's time to amp it up even more. Online shoppers increasingly look to reviews to make decisions. Your best friends in this regard are "shopper advocates" and "brand influencers" who will toot your products' or company's horn to others. Pinterest is quickly becoming a powerhouse for brands. It's the fastest-growing content-sharing platform. Ads for Pinterest will be here soon, and the focus is on mobile. Facebook has added video ads into users' news feeds. While email is still the hottest conversion ticket in town, social media for its sheer audience size, cannot be ignored in your marketing scope.
4. Keep Improving the Quality of Your Content
2013, was the year of multiple Google algorithm changes aimed squarely at making quality content an important factor in organic search results. SEO tricks are losing their magic and the SEO rewards are being given to those that create original and highly useful quality content. In light of this, content creators will need to put out more effort to provide quality. Fluff or thin information scattered around product ads will no longer give the SEO mileage that they have in the past. A recent study seemed to indicate that Google may be rewarding content higher that has all of the following factors: more syllables per word, more words per sentence, and a higher ratio of rarely used words (i.e., words used by those with a good vocabulary). This makes sense, as lesser or non-experts are likely to use poorer grammar or fewer words or simple language.
5. Get Guest Posts from Top People in Your Industry
Take advantage of the large following that leaders in your industry have, whether in name or by a company or product reputation. Getting these leaders to write a post on your site creates more credibility for your own brand, but also can expand your audience. Guest posts are worth paying for if necessary. Your guest bloggers are likely to mention the post they've made for your site on their own blogs and/or social media. This opens up further exposure to a larger audience for your brand, one that may not be familiar with you — yet.
6. Optimize For Mobile
It's 2014. Mobile isn't the future — it's NOW! Why are we still talking about this? Do it. Do it now. The "me-commerce" shopper is increasingly on-the-go using mobile devices, or even shopping from bed with a tablet. Optimizing your sites and promotions for a range of devices is now a necessity.